Apartament 41 - "Garisenda"
La Garisenda is the largest of the Ugo Bassi Apartments complex. Designed to satisfy a range of needs, it consists of a fully equipped kitchen, a comfortable lounge, a bedroom and bathroom. The floor is completely tiled in ultra-fine ceramic with a natural oak effect, in perfect harmony with the color scheme of the walls and furniture.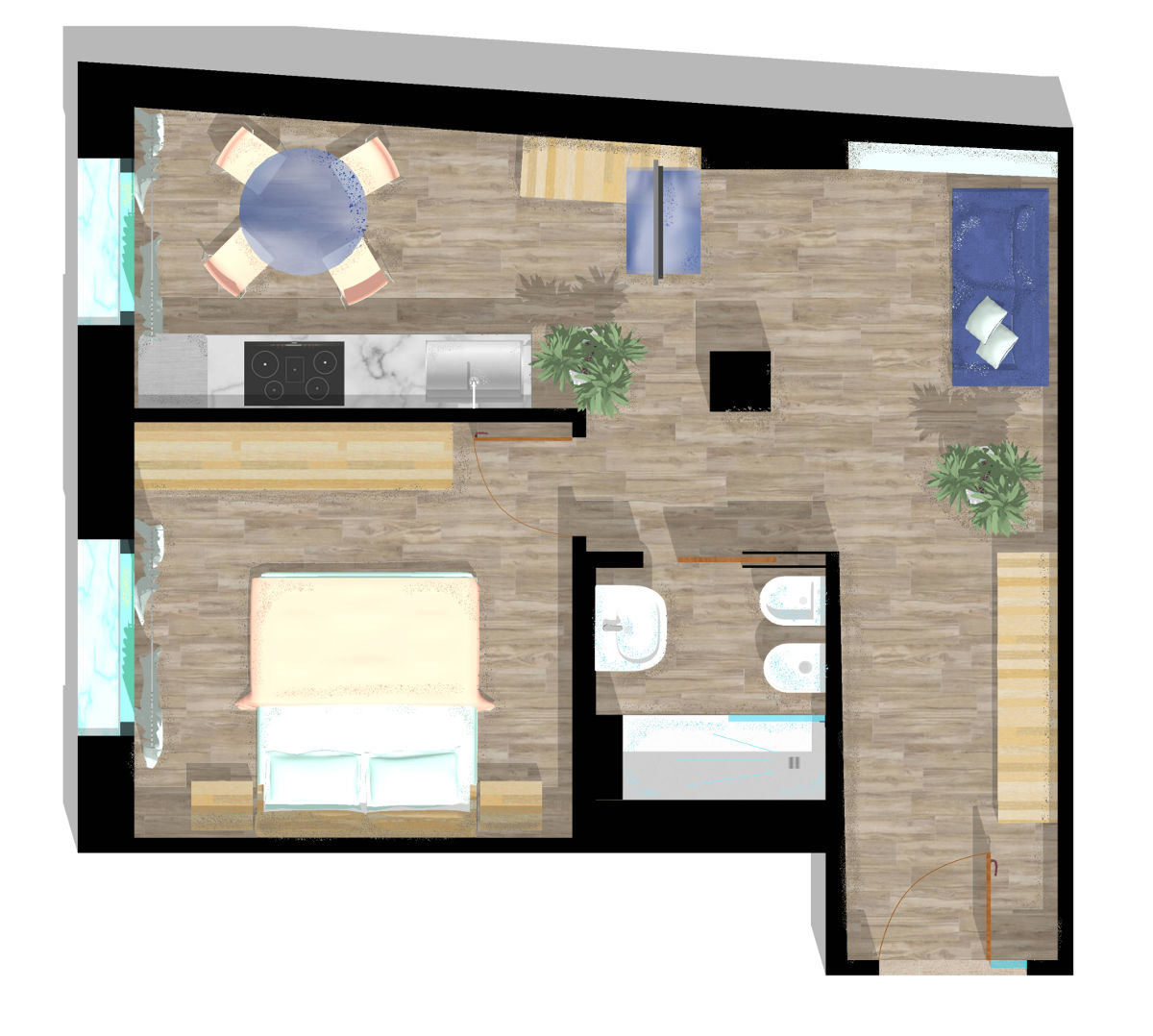 4 Guests
The apartment can accommodate up to a maximum of 4 people
1 Bedroom
With double bed
2 Beds
(1 Double - 1 Sofa bed)
1 Bathroom
With all the comforts
The numerical keypad is used to access the apartment, with a customizable code. This advanced technology is certified burglar-proof, for a worry-free experience. La Garisenda is located on the 5th floor, internal 41, of the Ugo Bassi Apartment complex, located at Galleria Ugo Bassi, 1.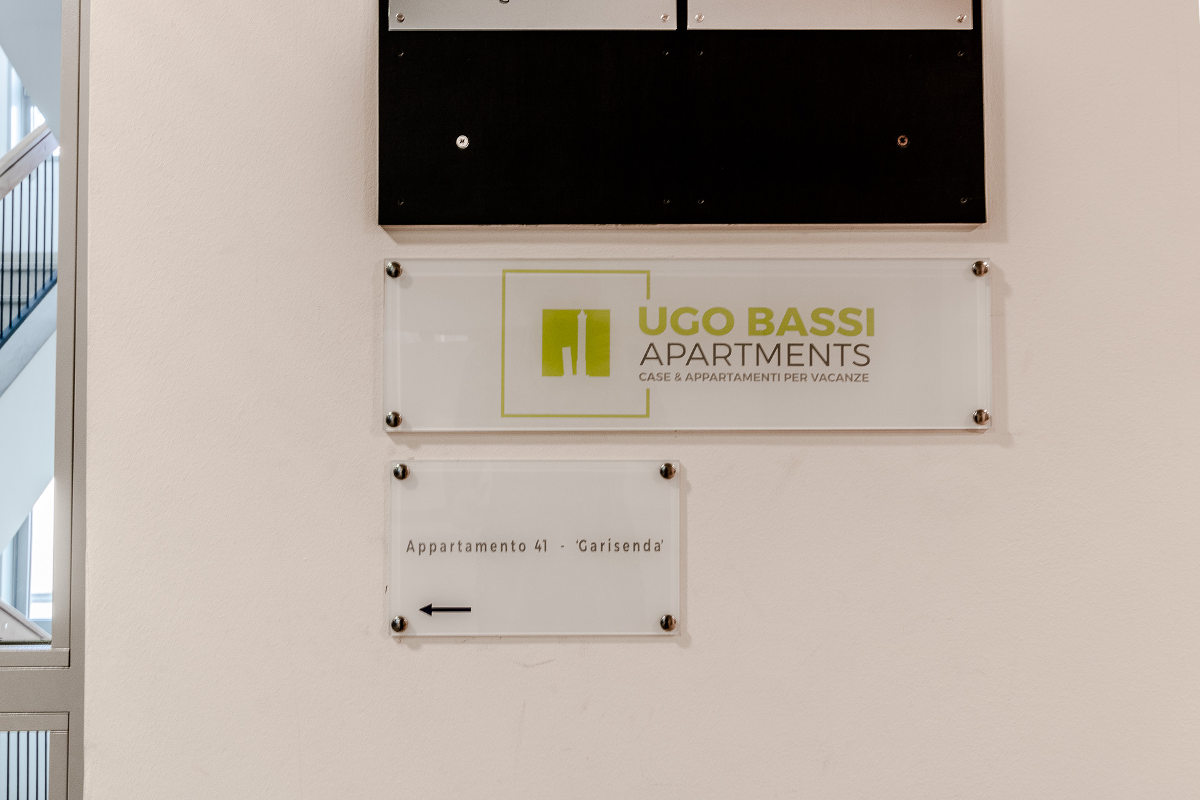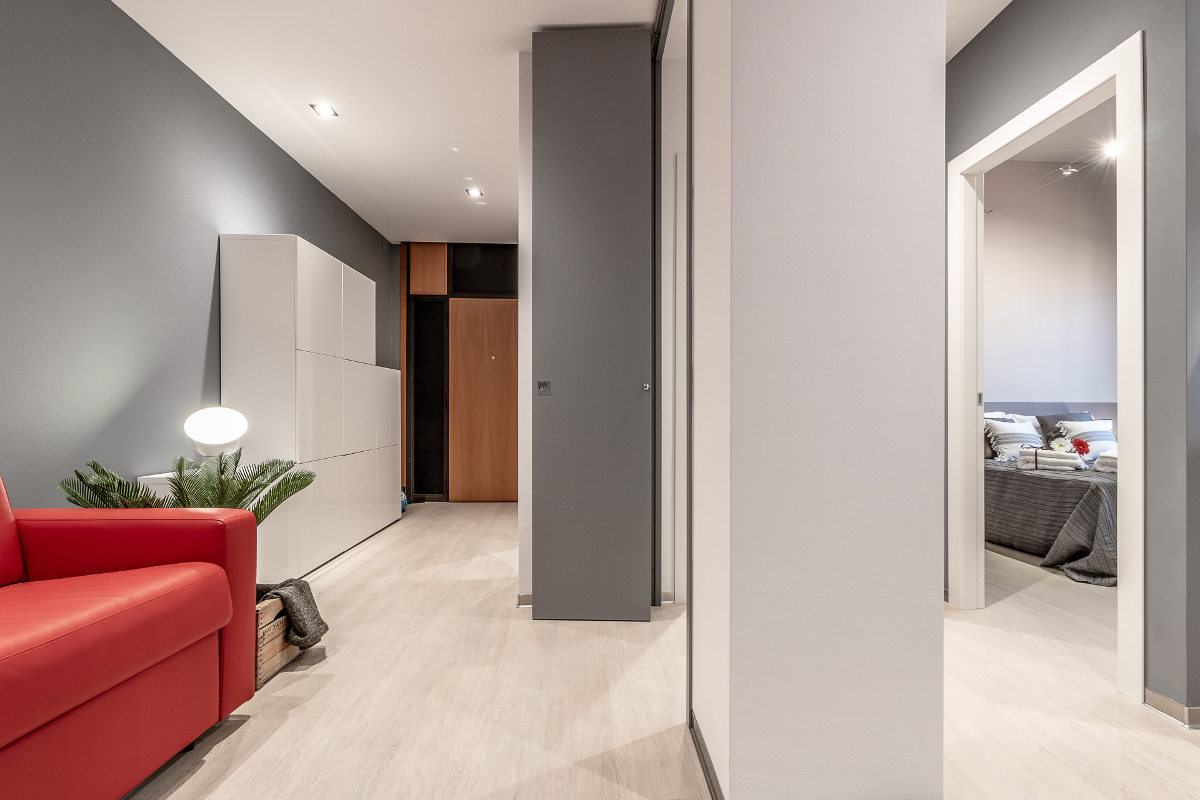 The kitchen, in an intense shade of gray to match the walls, is fully equipped. There is an electric hob in glass, lit by a hood of the latest generation; a dishwasher with a complete supply of tablets; a microwave oven; a boiler and a coffeemaker. We provide everything you need to prepare your meals: pots and pans, dishes, tableware and glasses. You'll also find our welcome kit for your breakfast. A round dining table fits perfectly in the space.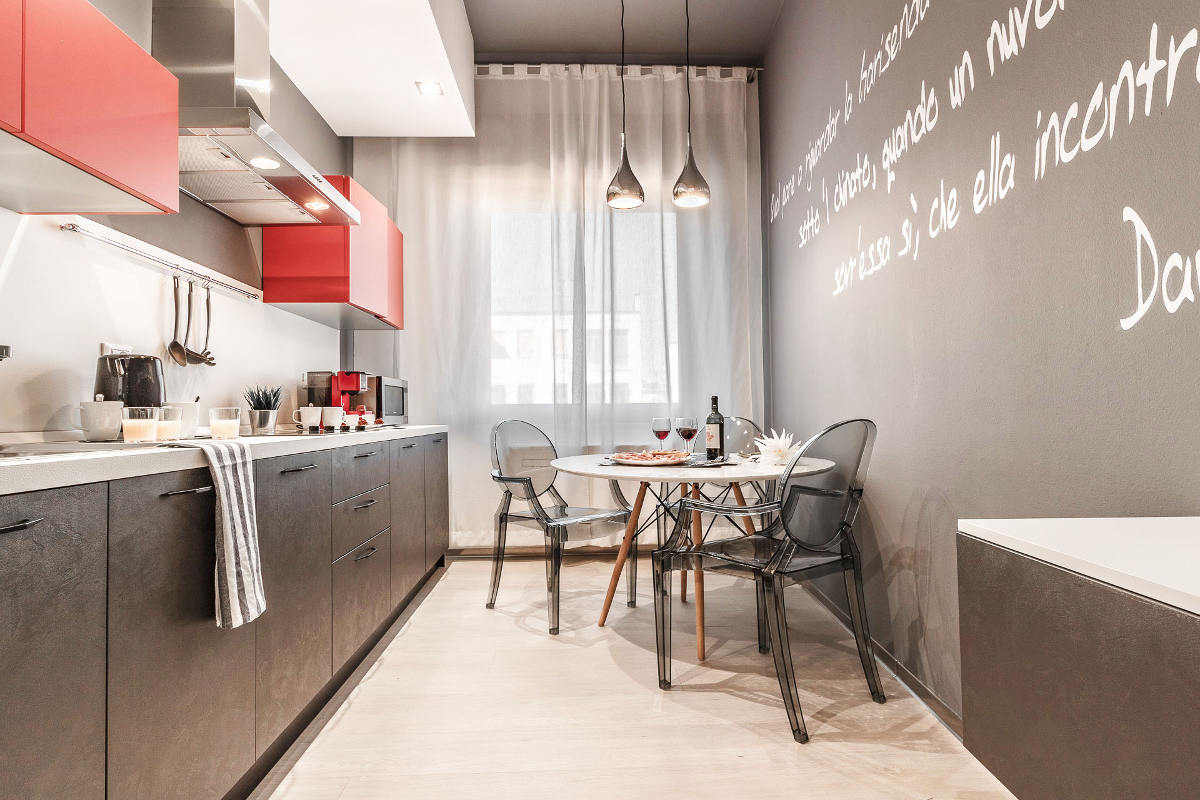 The living area is separated from the kitchen by a cabinet while holds a TV set visible from various angles. A sofabed in red eco-leather occupies the main wall. The entire area is lit be a ceiling lamp and/or an atmospheric lamp. The living room is decorated with a work of artisanal art in glass with mirror drops. Here, a large glossy white wardrobe completes the arrangement.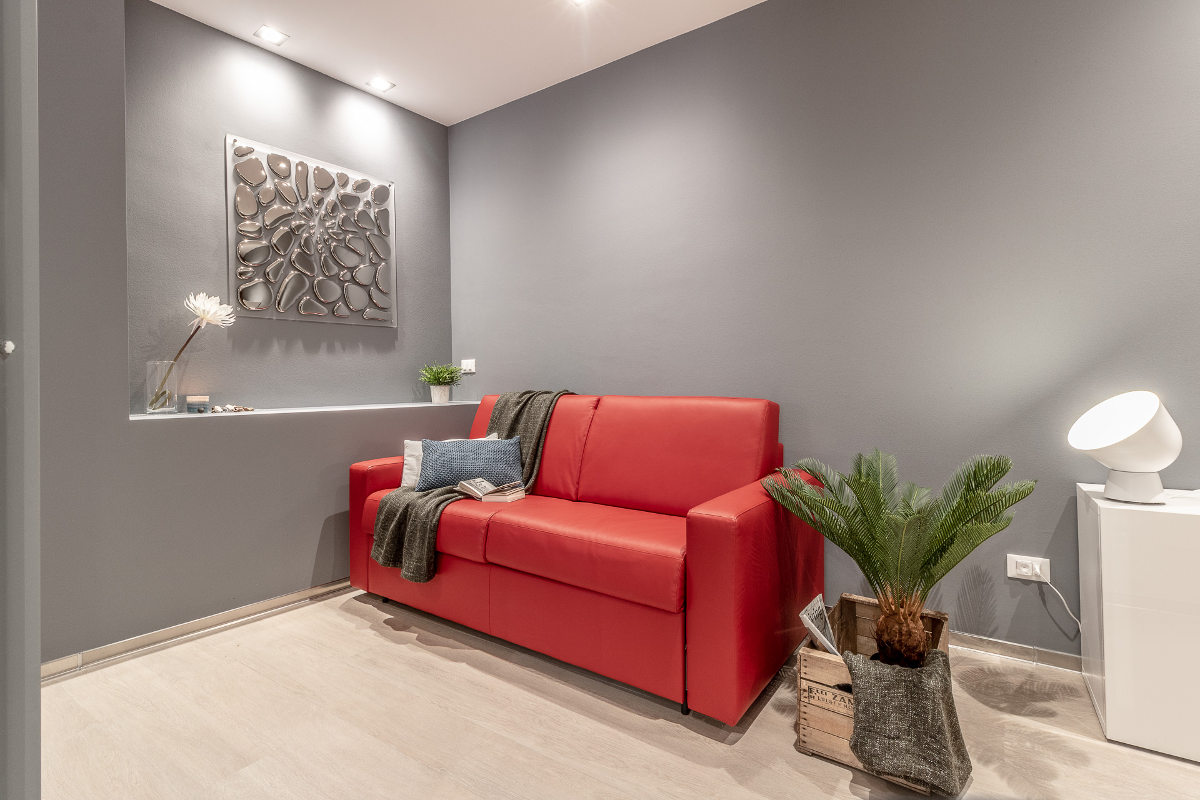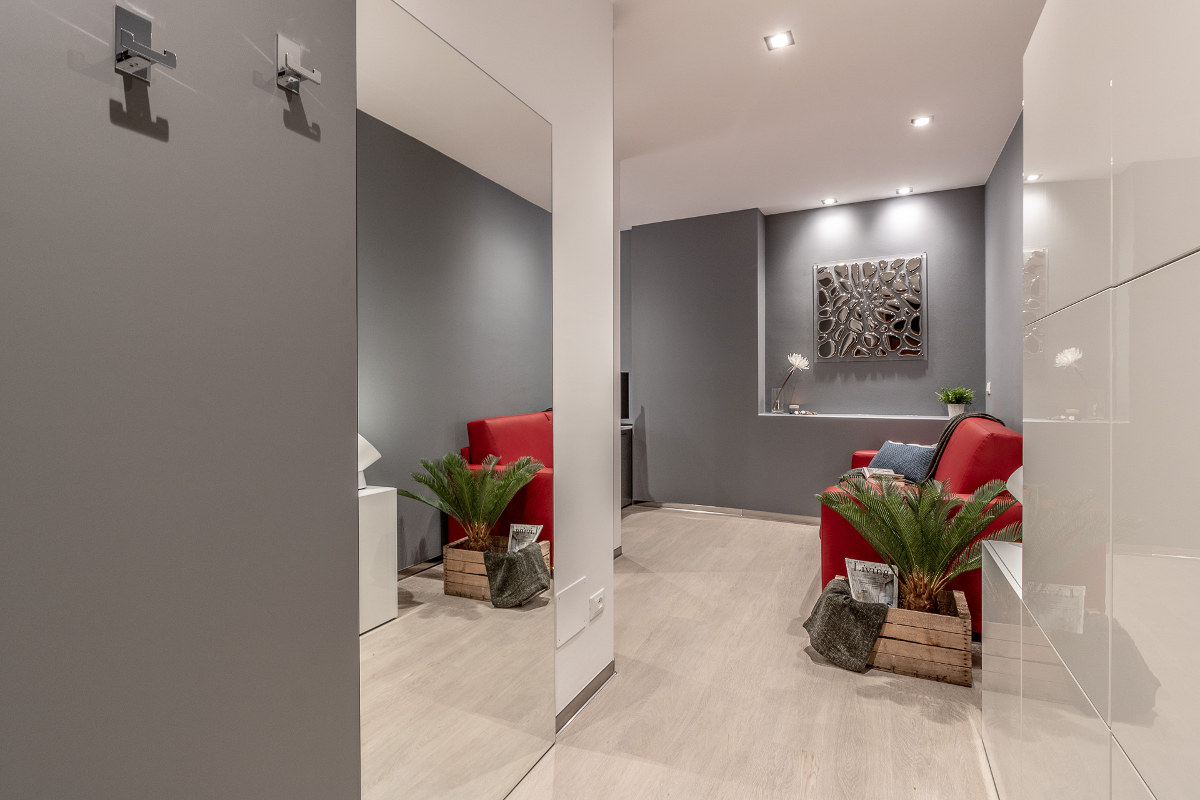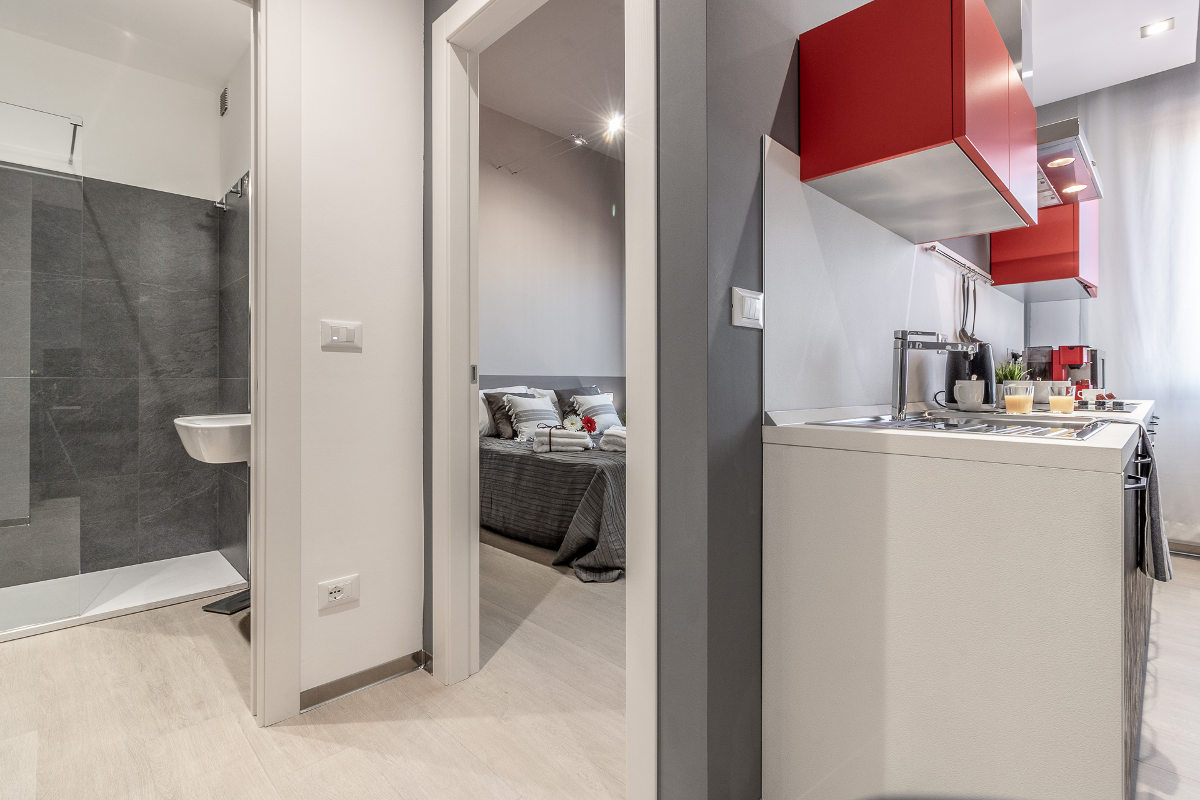 It's a pleasure to wake up with the sun's rays coming through the window and caressing your face with their warm touch. This is what awaits you in the bedroom at La Garisenda. It consists of a double bed with up to four pillows and extra blankets; a wardrobe with three doors, two bedside tables and a comfortable upholstered chair in eco-leather. Everything expresses the maximum of refined minimalist taste in the apartment.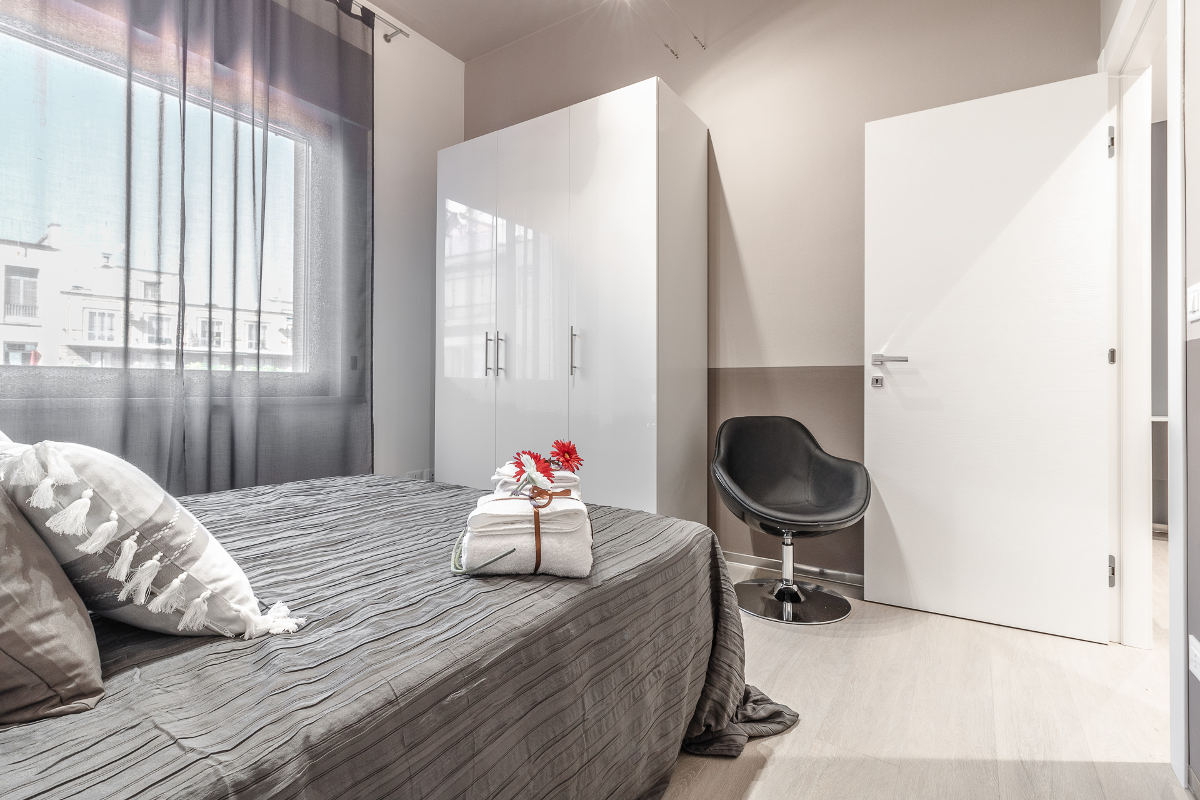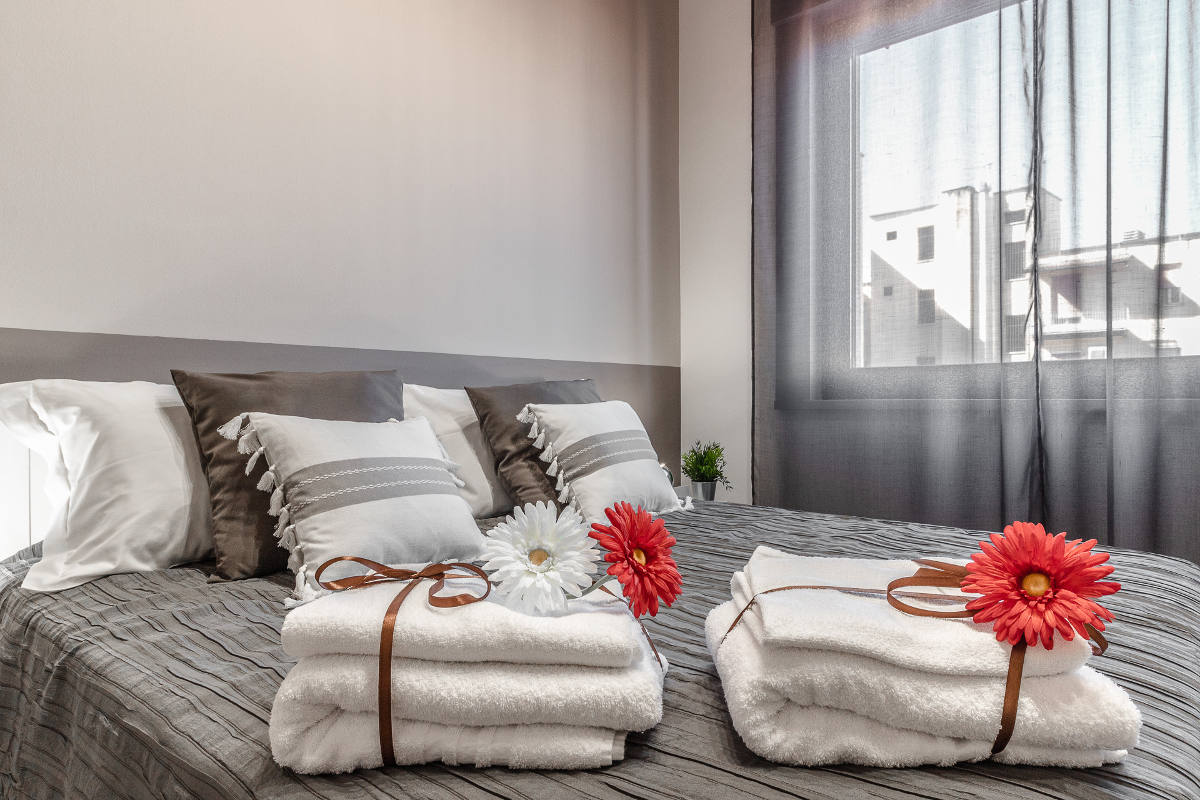 The bathroom is supplied with all the essentials: towels, toilet paper, shampoo and bubblebath. It consists of a toilet, bidet, sink with a shelf and mirror and a shower. The shower occupies the entire lateral wall and is an innovative, designer model. The walls of the bathroom are completely tiled, echoing the colours and style of the rest of the apartment.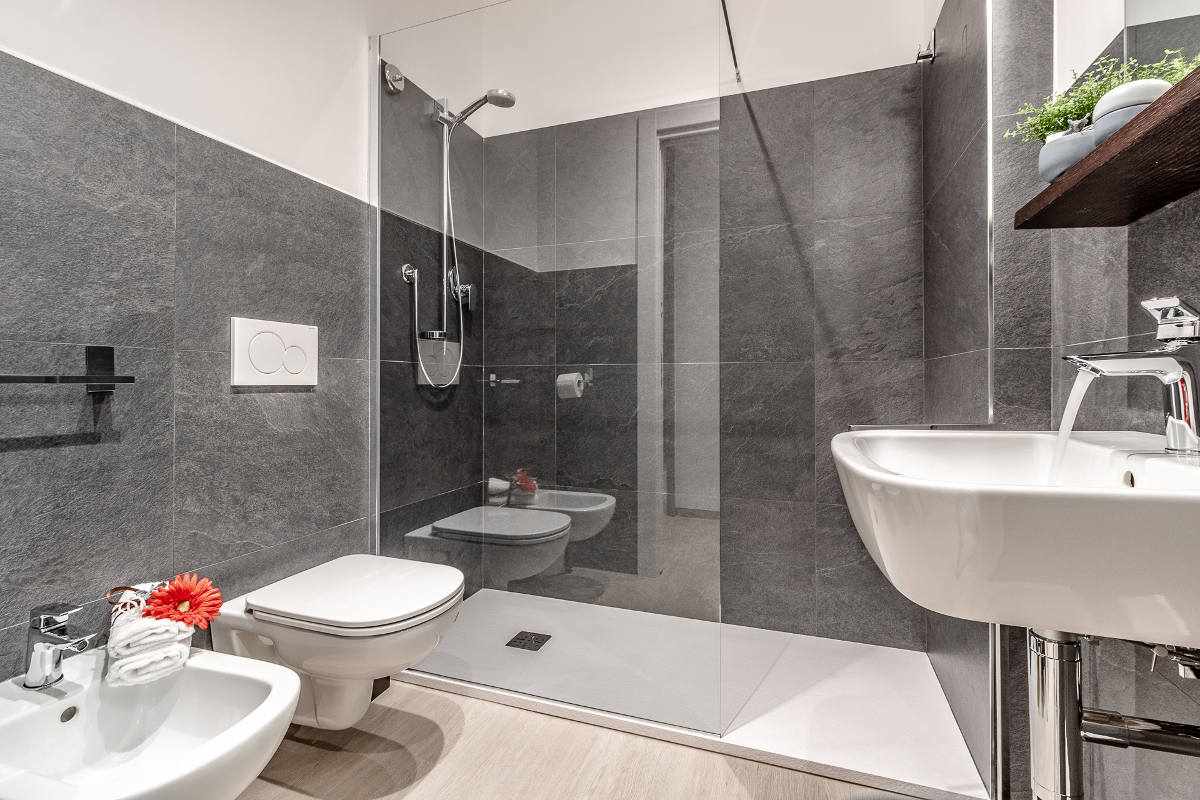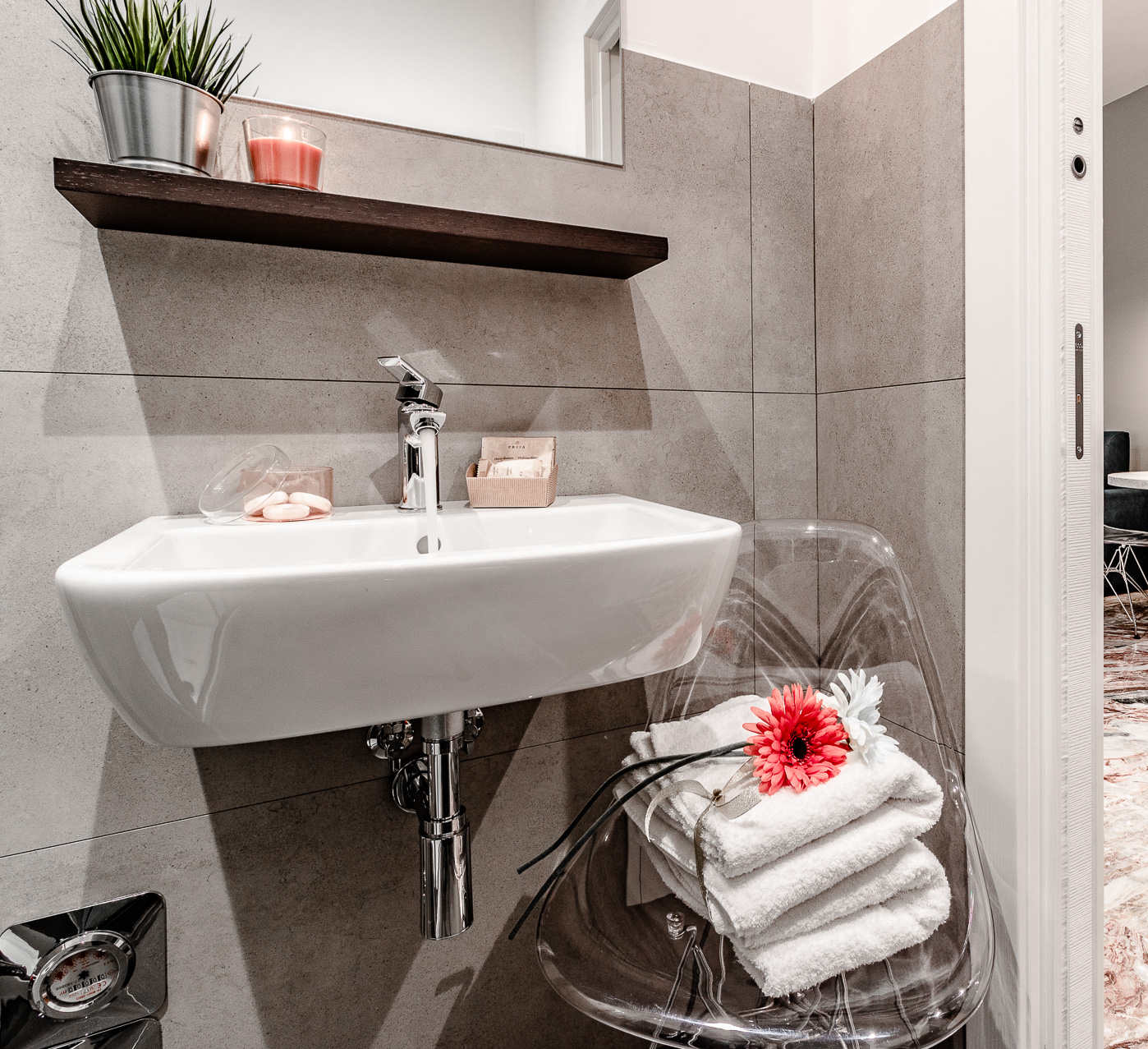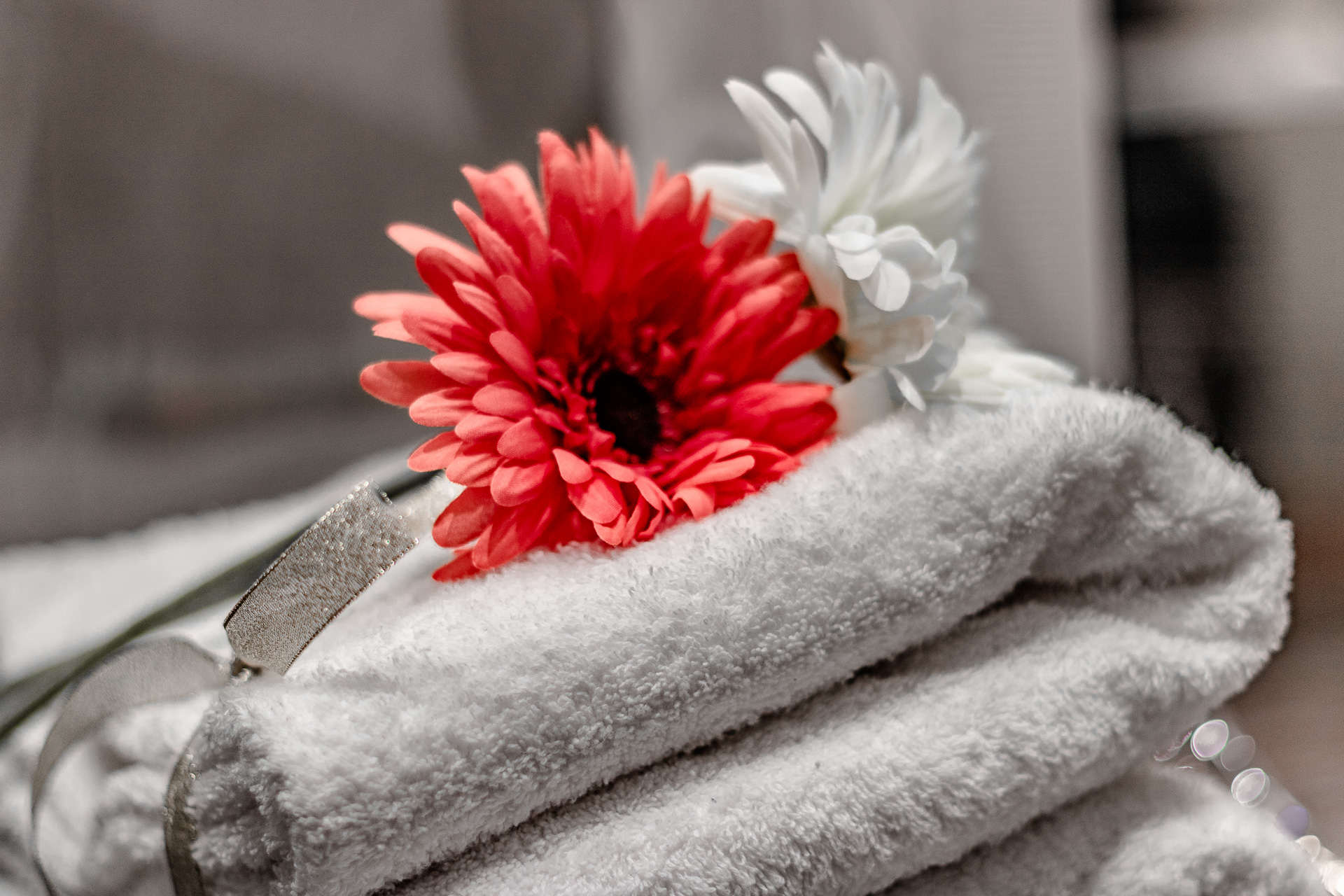 Services included in the apartment