APARTMENT 30 - "NETTUNO"
The apartment Nettuno is synonymous with solarity and refinement. Each element has been carefully selected to give our customers an experience in harmony with the city. The floor in red  Verona marble, entirely Made in Italy, is perfectly combined with the furniture that takes up the tones and shapes typical of modernity. Consisting of kitchen and open plan living room, a bedroom with double bed and a bathroom, the apartment meets every need.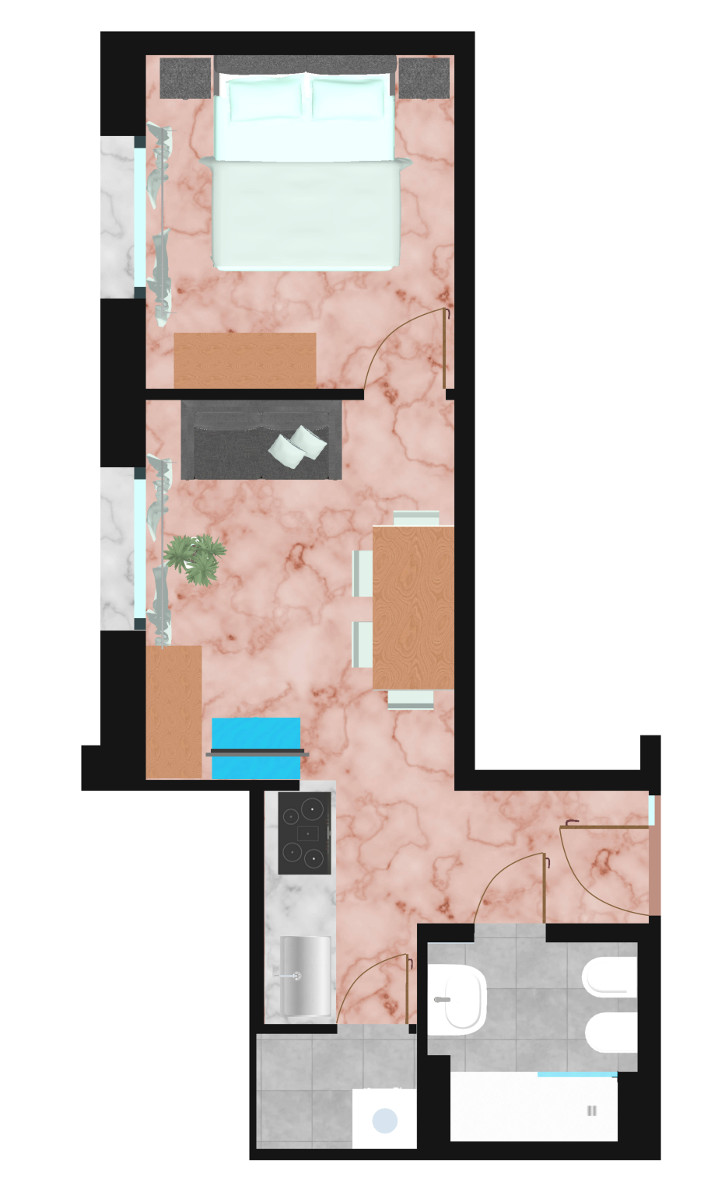 4 Guests
The apartment can accommodate up to a maximum of 4 people
1 Bedroom
With double bed
2 Beds
(1 Double - 1 Sofa bed)
1 Bathroom
With all the comforts
Our guests will access the property through a code system, a modern technology. Thanks to the keyboards equipped with vandal-proof certification, the access is permitted only by entering the correct code. The apartment Nettuno is located at fourth floor – apartment 30 of UGO BASSI APARTMENTS building.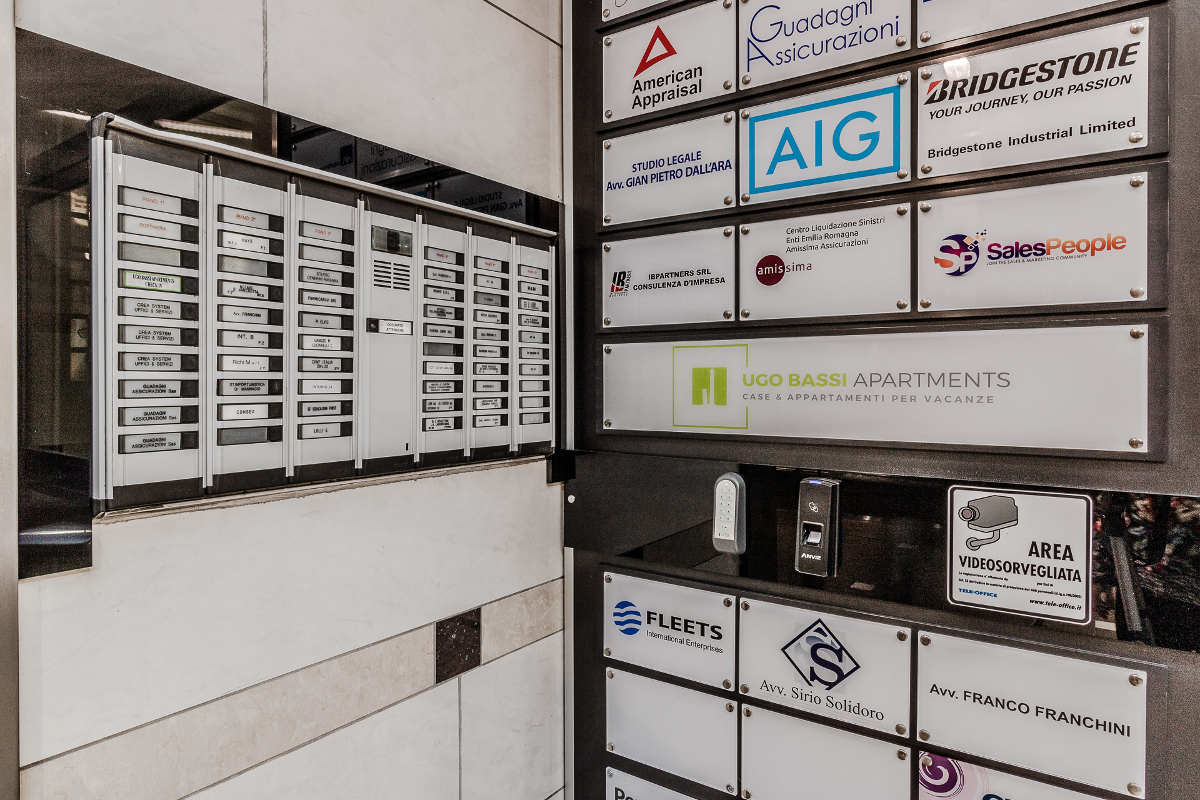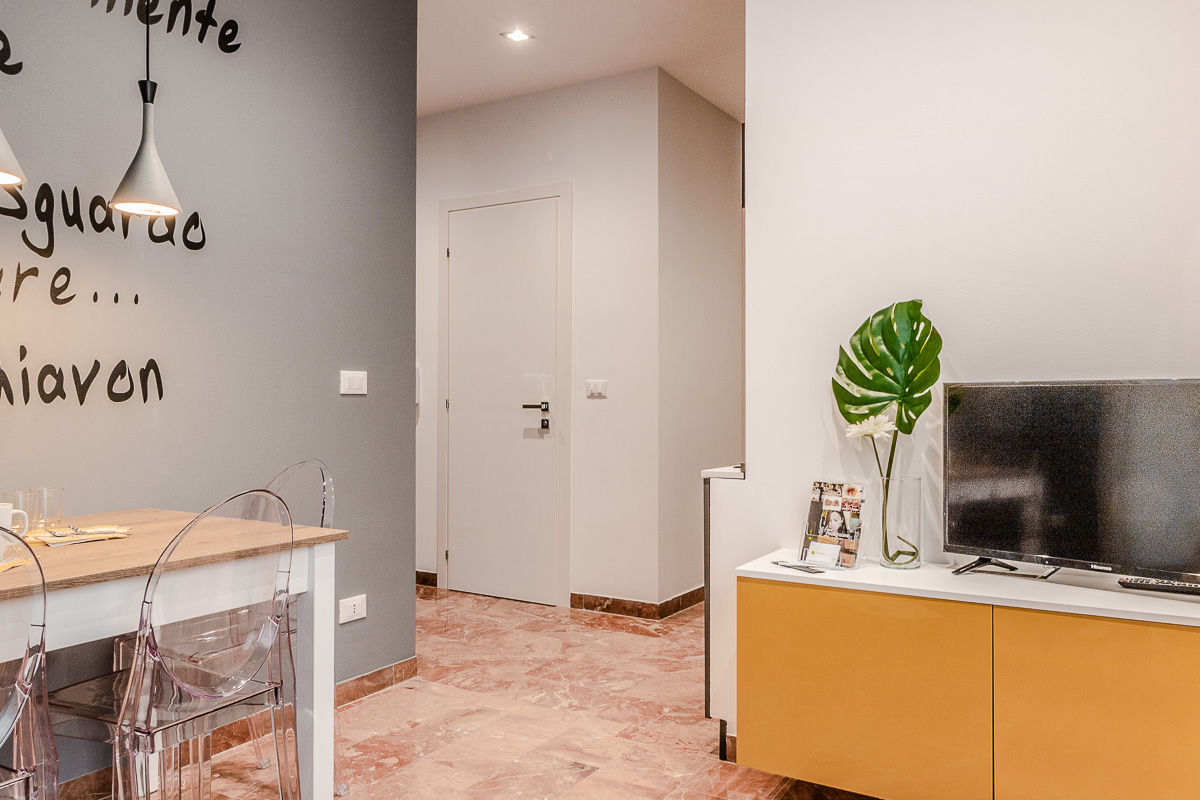 Kitchen entirely made with spatula effect, perfectly matching the marble top and the floor. Elegant and refined, it is equipped with everything you need: from pots to tableware. It is equipped with a comfortable dishwasher and a kitchen hood with a modern design. The electric cookers are laid on a light marble worktop, matching the wall, which contrasts and perfectly matches. The kitchen is completed by a coffee maker, a microwave oven and an electric kettle.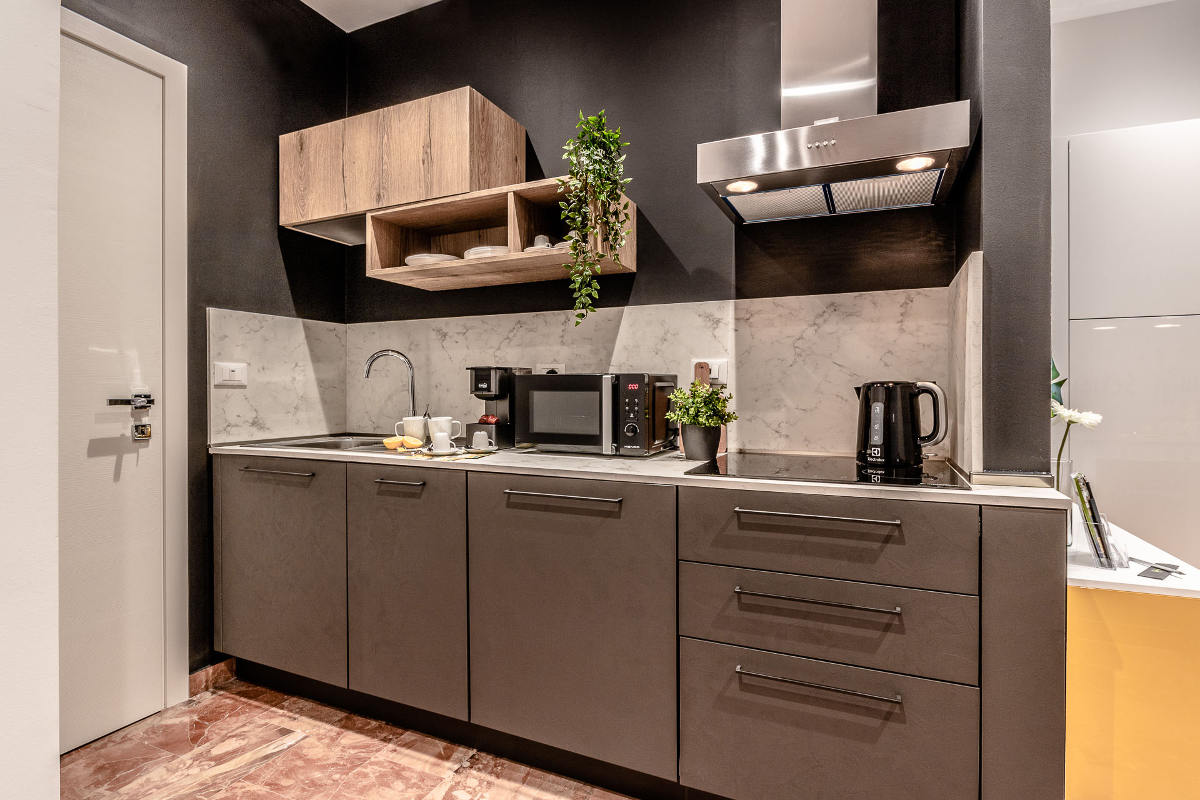 The living room consists of a wooden dining table that can be comfortably used up to a maximum of 4 people, complete with chairs, in transparent polycarbonate, reflecting the elegance and sophistication of the apartment. For additional comfort the sofa/bed is positioned in front of the TV. The entire room is illuminated with ceiling lights and a wonderful chandelier hanging on the table. To create a more intimate and softer atmosphere, it is possible to play with the lights of the lamps positioned in strategic points.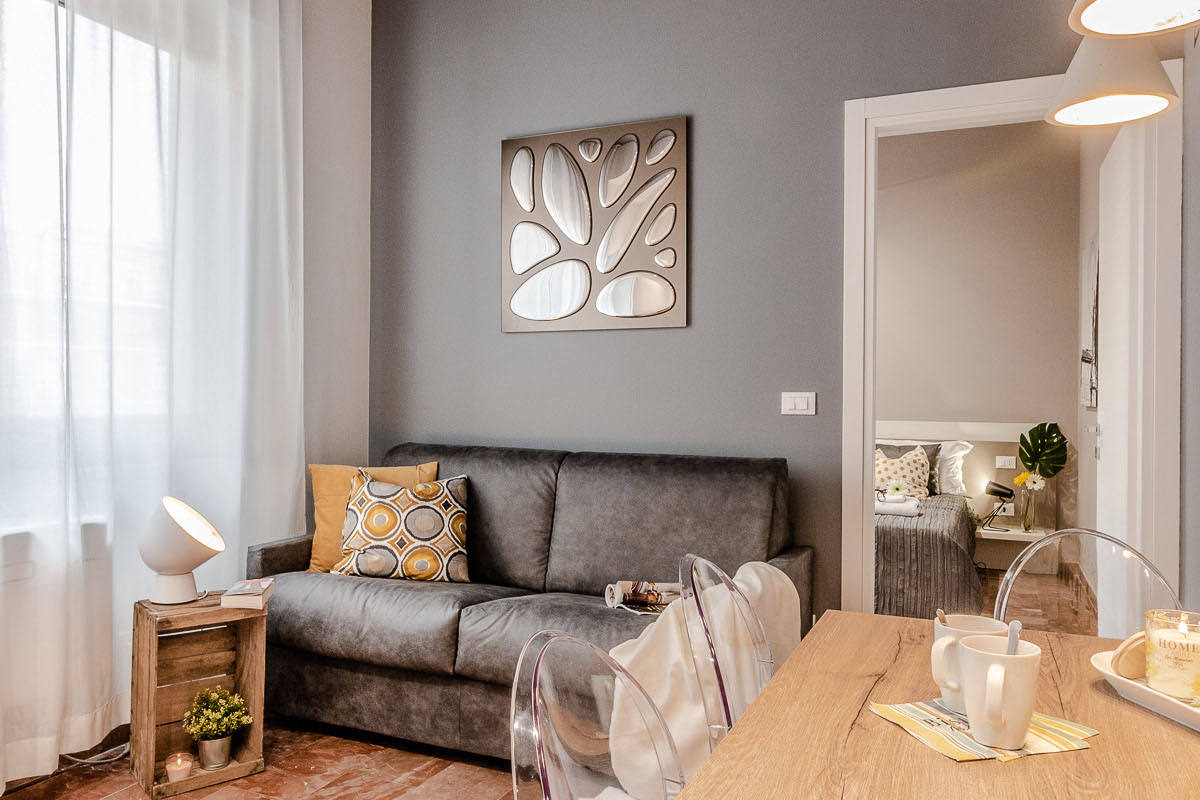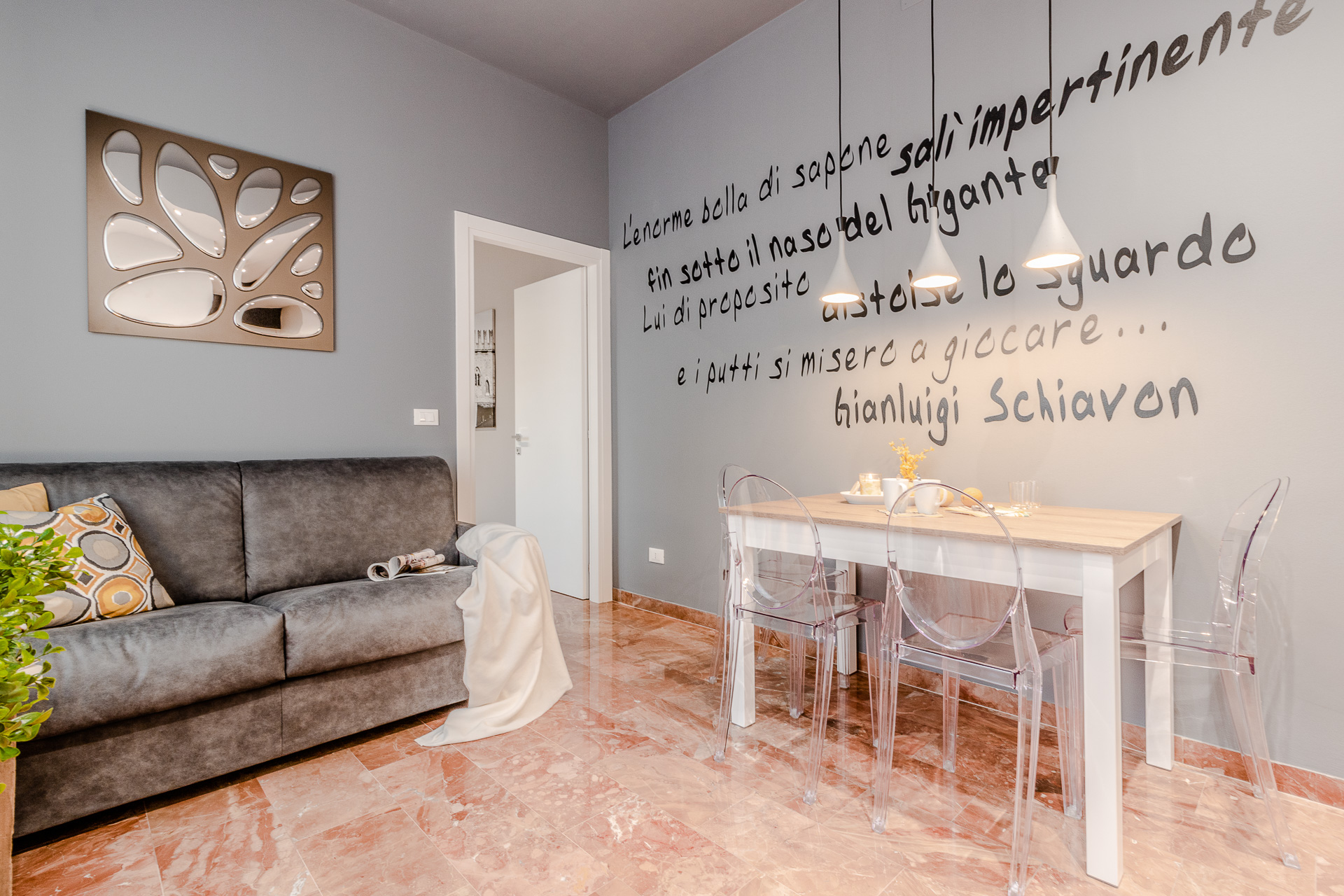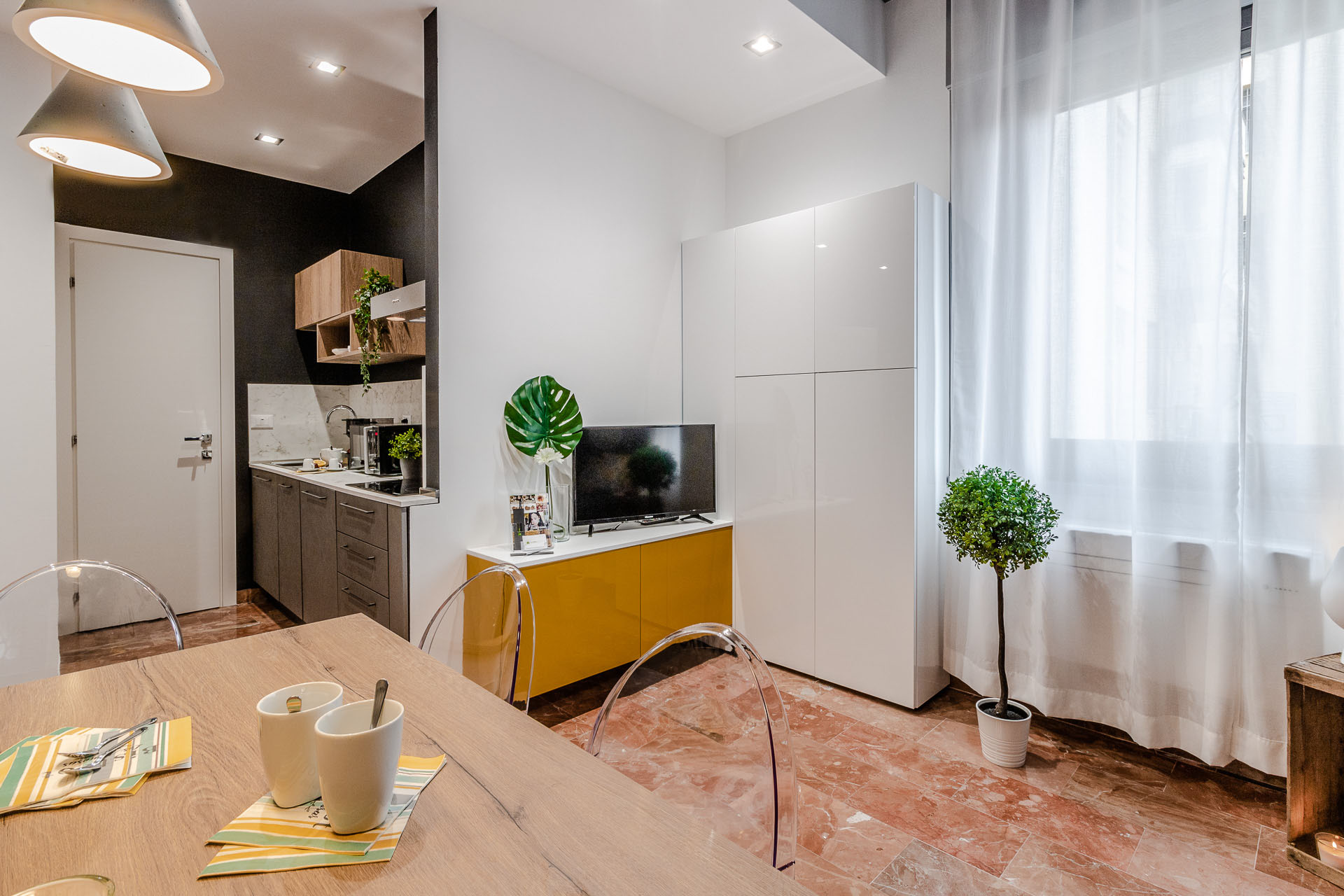 Let yourself be enveloped by the solar and essential climate: the bedroom "Nettuno" responds to comfort and relaxation. Consisting of a large double bed, equipped with all the linen and a wardrobe with hangers. The large window next to the bed is veiled by a long curtain to allow pleasant awakenings caressed by the sun's rays. An additional blind screen is available for a gentle sleep.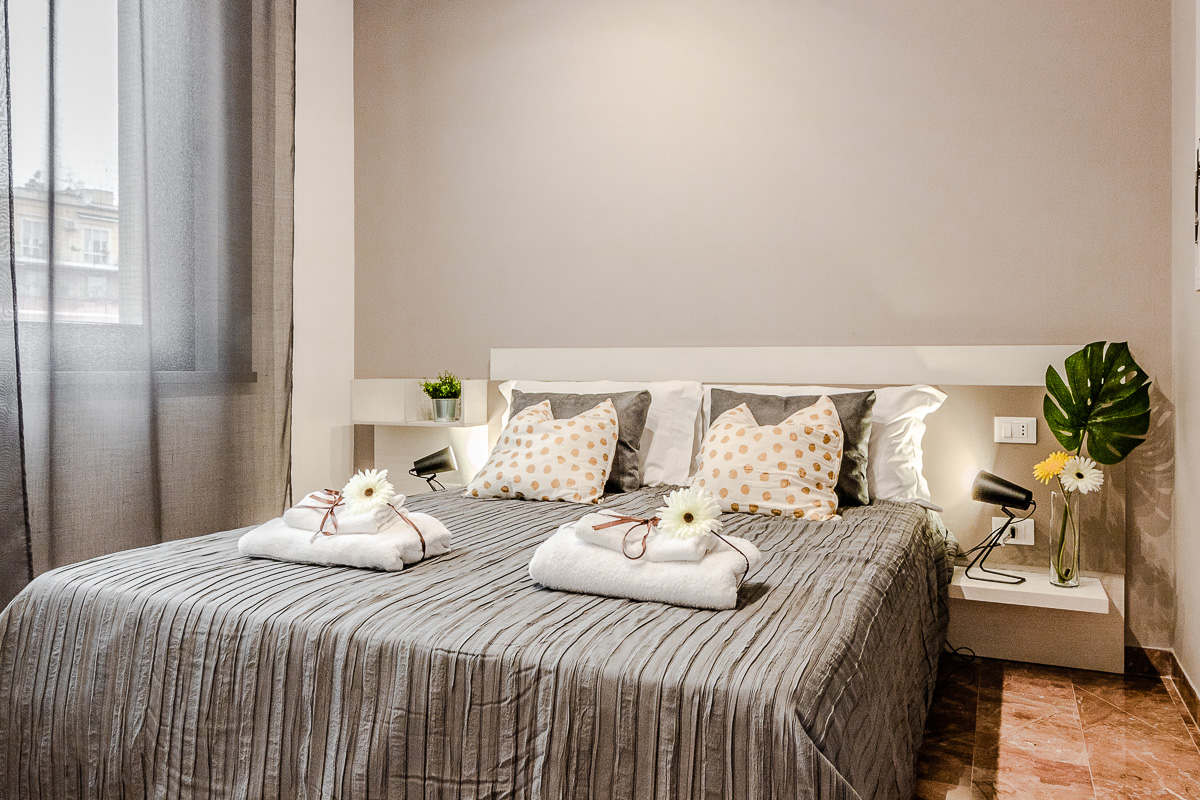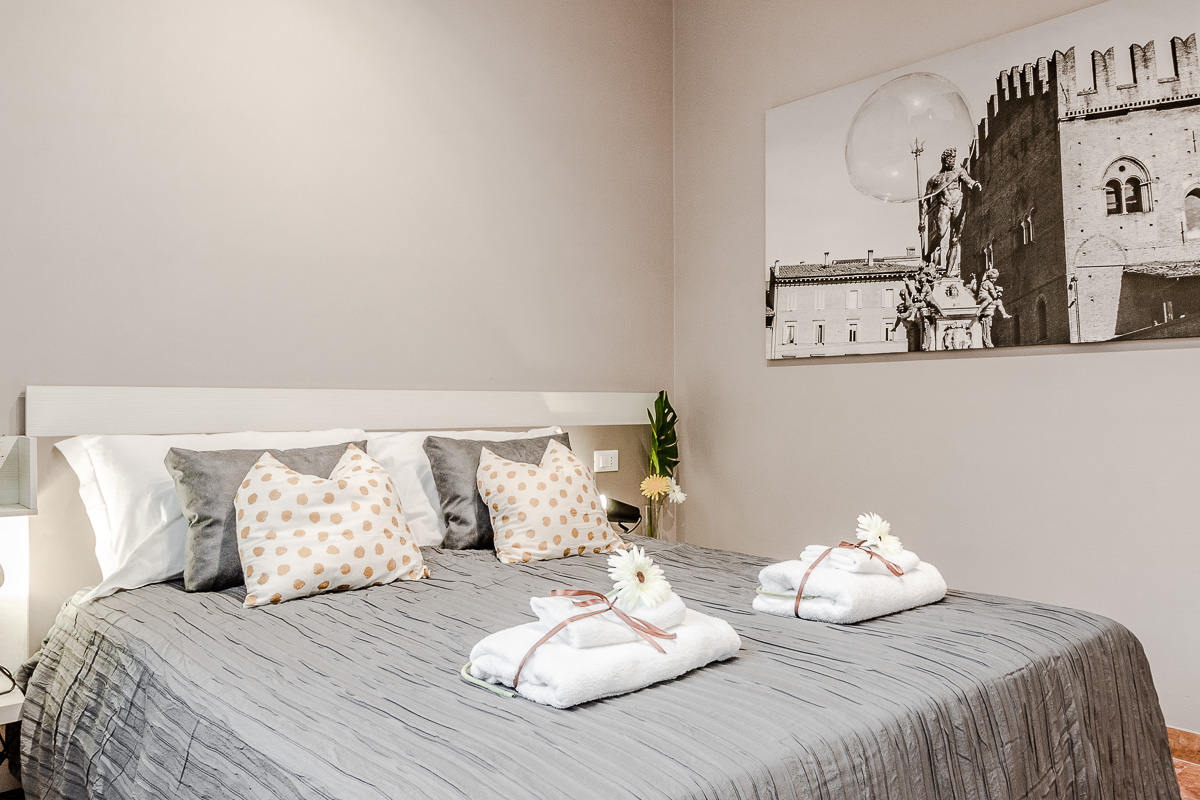 The bathroom with floor and wall tiles is simple and elegant and gives an immediate feeling of well-being. It consists of shower, bidet, toilet and washbasin. Above, in correspondence with the wash basin, you can find an illuminated mirror. The bathroom is equipped with hair dryer, shampoo, soap and towels.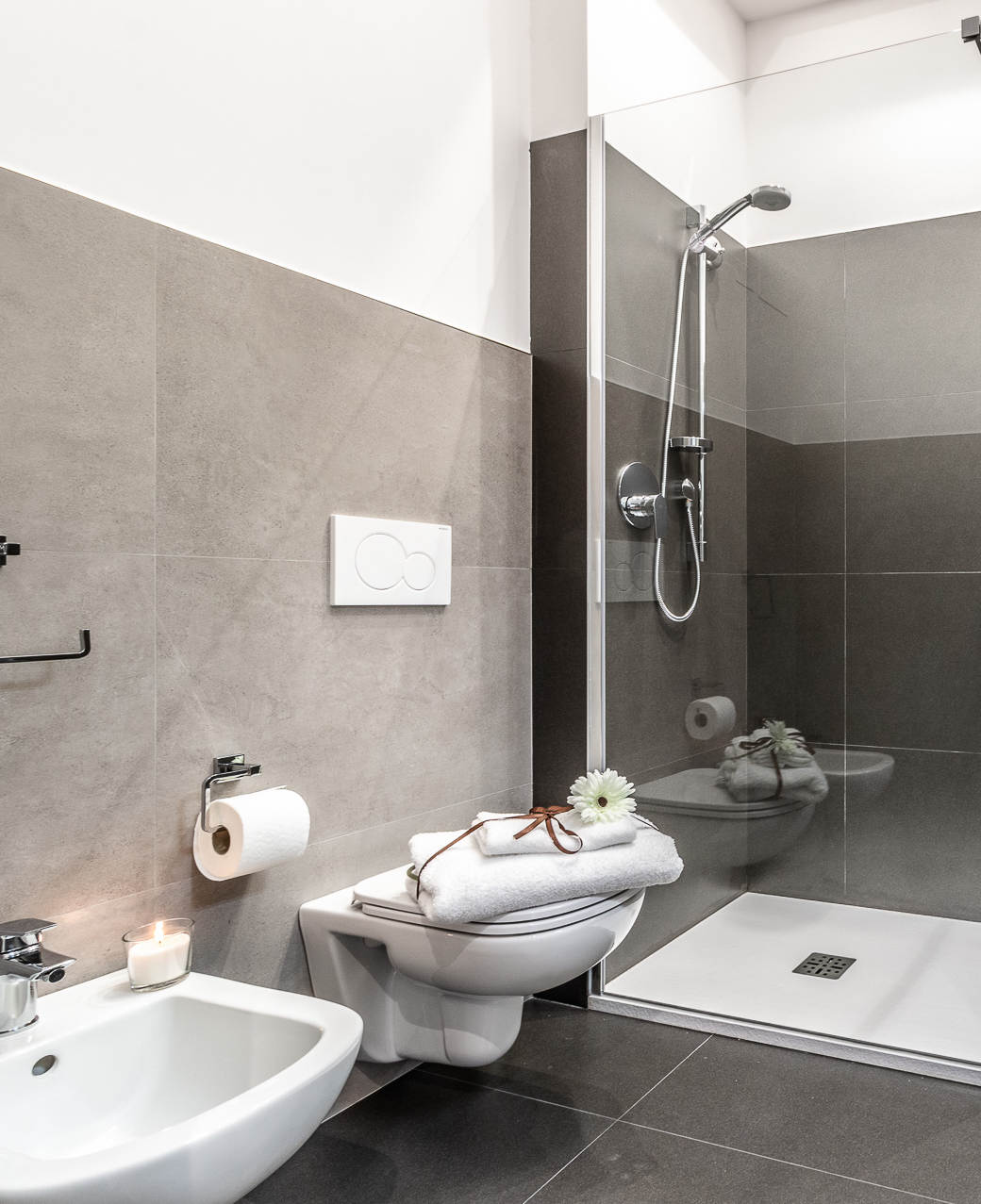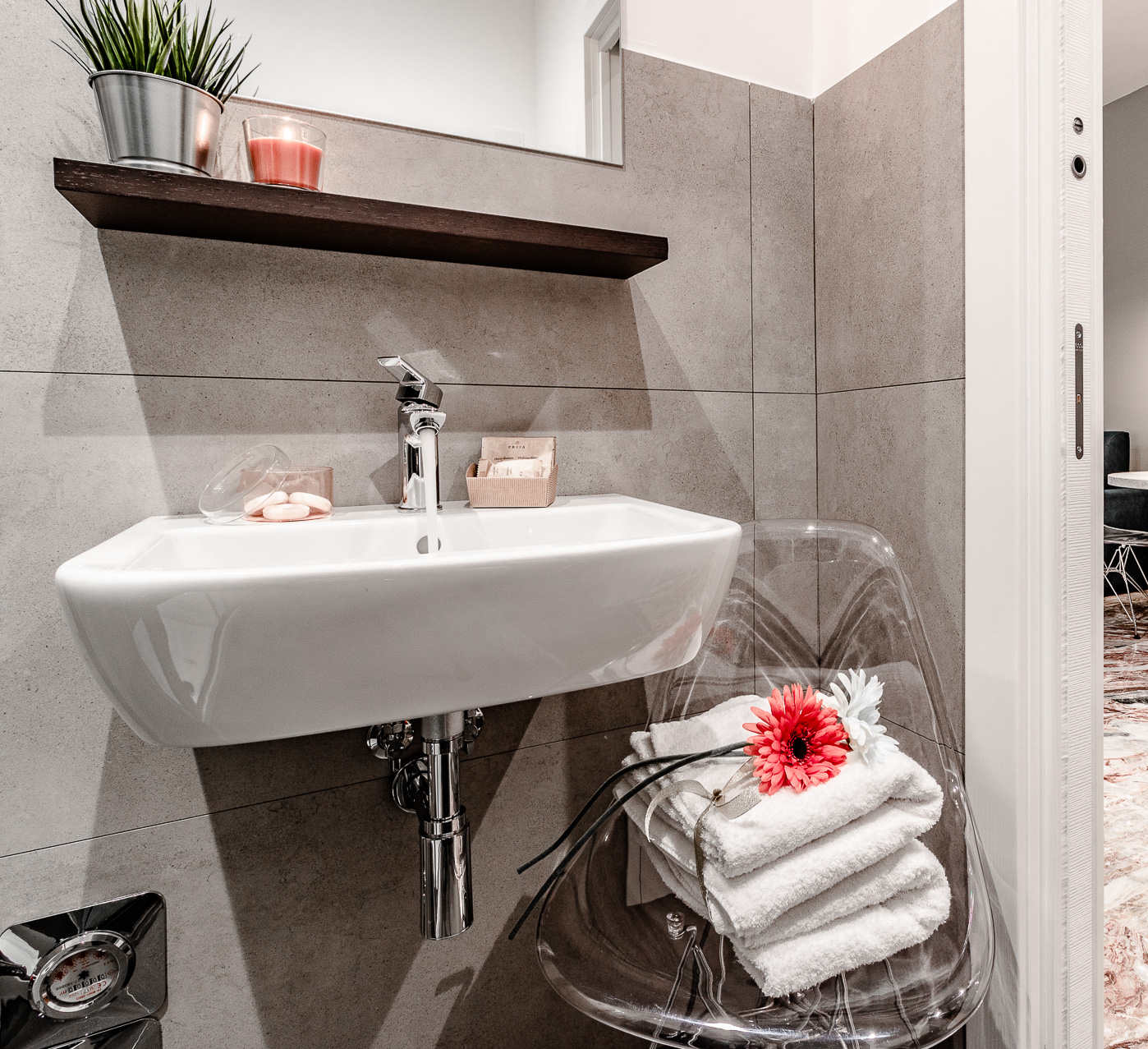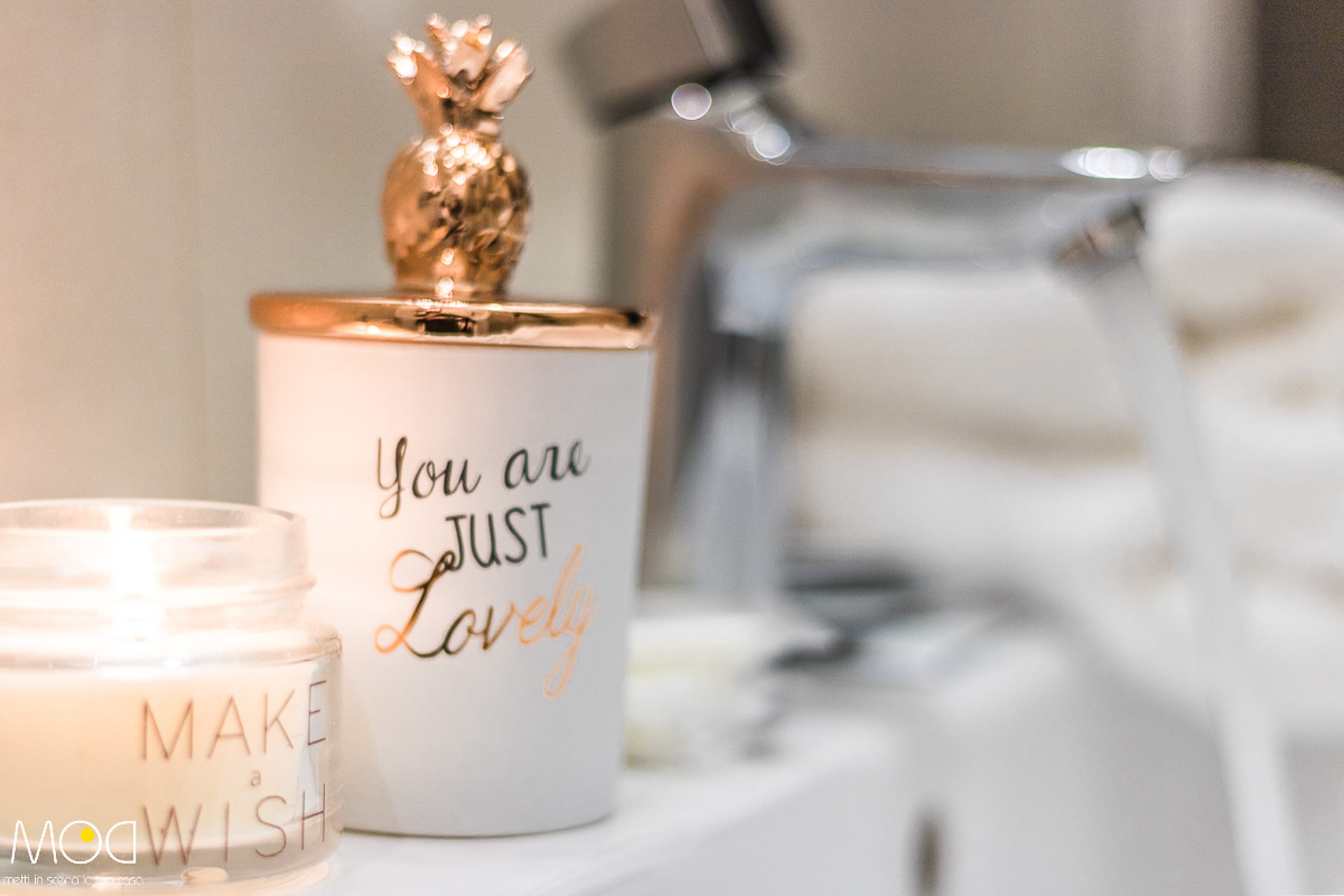 Services included in the apartment